Co-founded by
the Jonas Brothers
What is Rob's Backstage Popcorn?
Rob's Backstage Popcorn was born backstage with the Jonas Brothers, and now they are sharing it with the world. Made with a secret recipe, we guarantee you've never tasted popcorn like this before.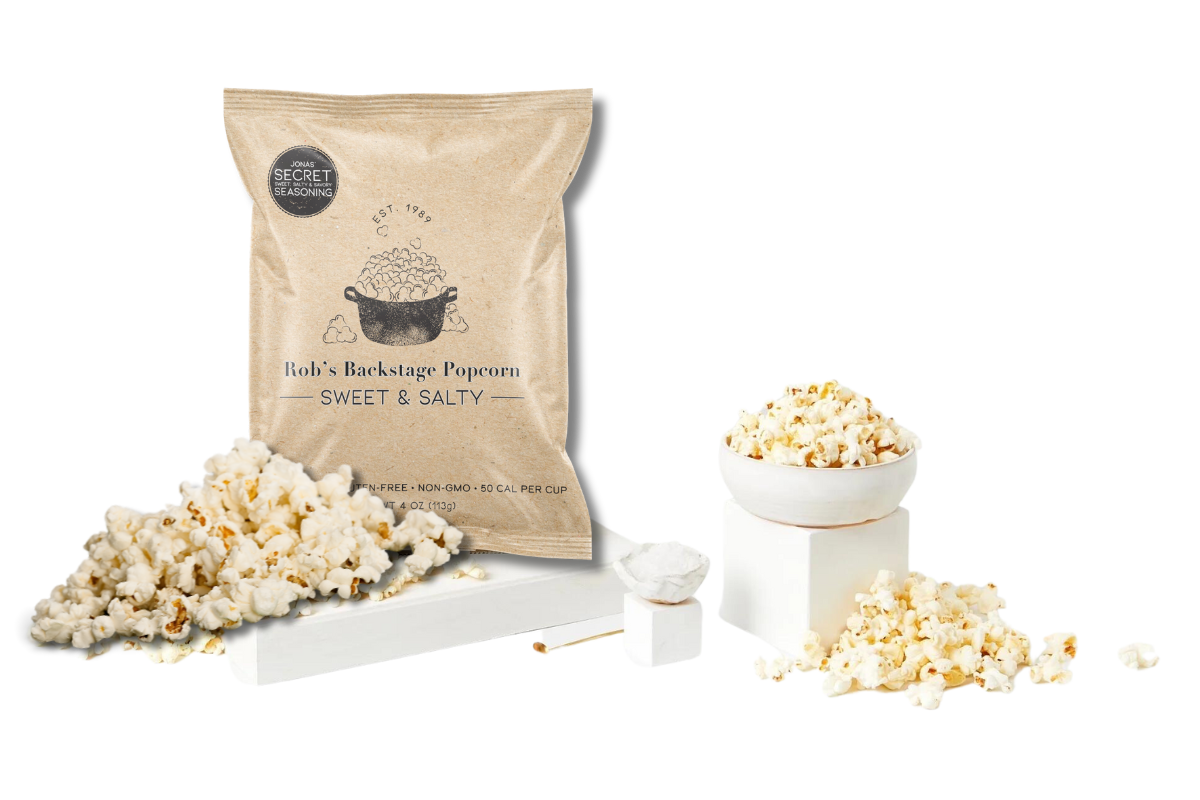 Many years ago, Rob Garbowsky - father of Greg Garbowsky (longtime friend, former bass-guitarist and current member of the Jonas Brothers' management team) - started cooking up batches of his unique popcorn recipe for friends and family.
Fast forward to today, and Rob's is now available in over 8,000 stores nationwide, including Walmart, Albertsons/Safeway, and Kroger.
Visit the Rob's website to find a store near you.


Be the first to hear about music and news.
Sign up with email for news