Fizzy Sangria
Co-founded by Joe Jonas
What is Ohza?
Co-Founded by Joe Jonas, Ohza is the original sparkling wine cocktail company crafting ready-to-drink mimosas and sangrias. Ohza uses premium sparkling wine and real juice, yet has fewer calories and less sugar, and is vegan, gluten-free and preservative-free.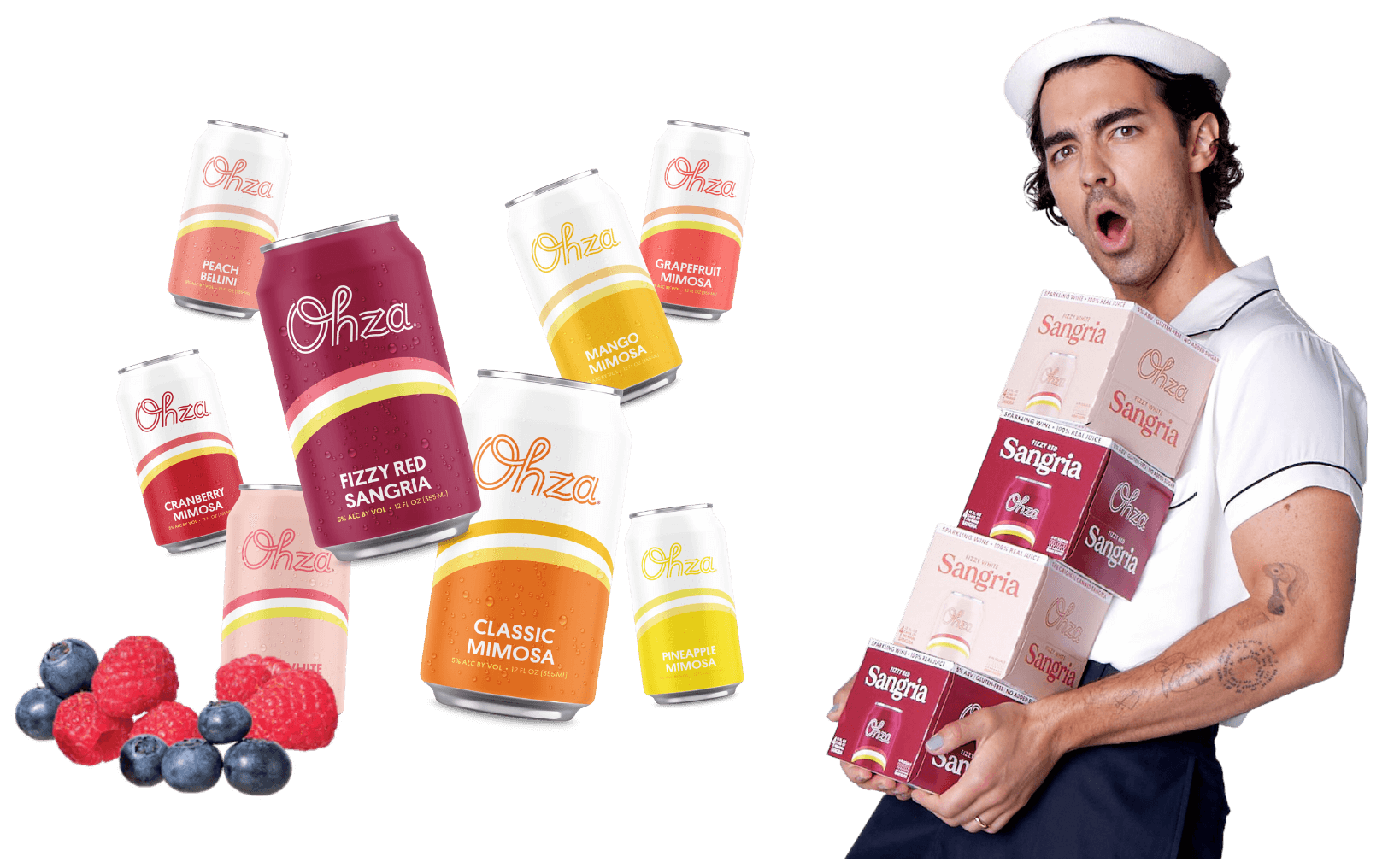 Ohza is available through it's website or in select retailers across the country including Walmart, Total Wine, BevMo!, GoPuff, Whole Foods, and many more independent retailers.


Be the first to hear about music and news.
Sign up with email for news