A New Kind
Of Soda™
What is Olipop?
OLIPOP is a deliciously refreshing tonic crafted with botanicals, natural plant fiber, and prebiotics to support your microbiome and benefit digestive health.

OLIPOP comes in delicious "soda-style flavors" for that nostalgic refreshment with function.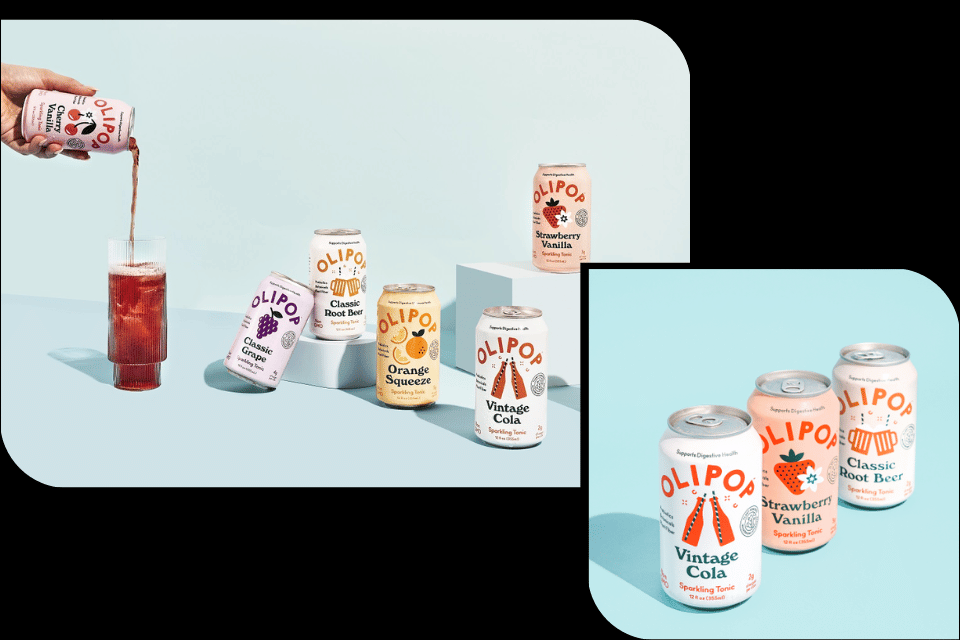 OLIPOP is a new kind of soda - one that's good for you and tastes good, too (not to mention super Instagrammable). Available in nine delicious, soda-style flavors, OLIPOP combines prebiotics, plant fiber, and botanical extracts to support your digestive health--with 9g of dietary fiber, just 2-5g of sugar, and 45 calories or less in each can. For a closer look at each of our ingredients.


Be the first to hear about music and news.
Sign up with email for news